A selection of the best photos from across Africa and of Africans elsewhere in the world this week.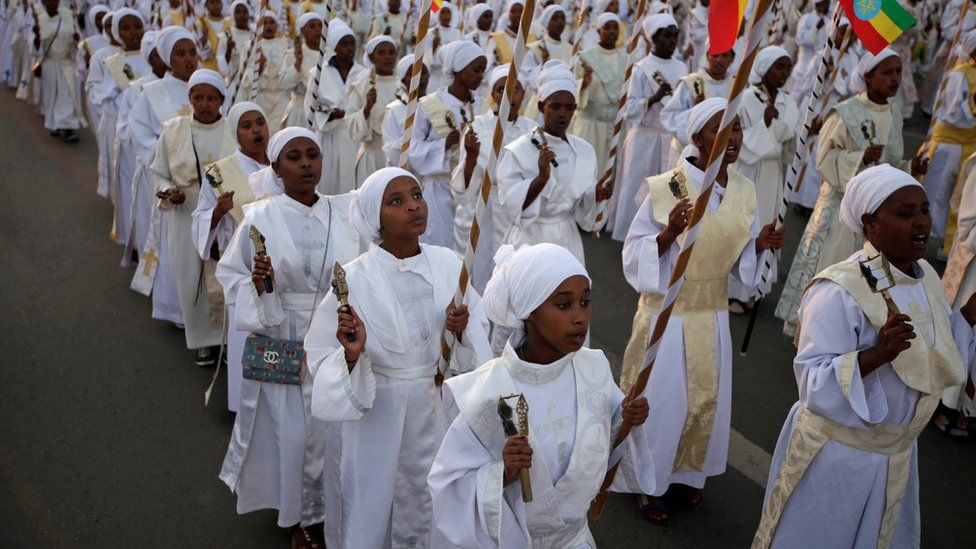 In Ethiopia's capital Addis Ababa, a church choir performs at Meskel, the first big festival of the Ethiopian religious year.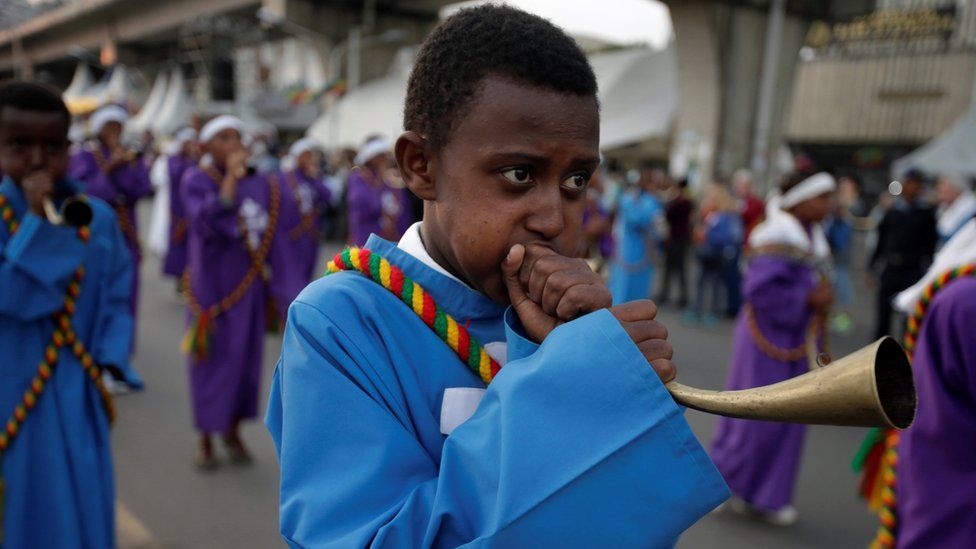 A boy blows a traditional trumpet at the festival, which took place on Tuesday.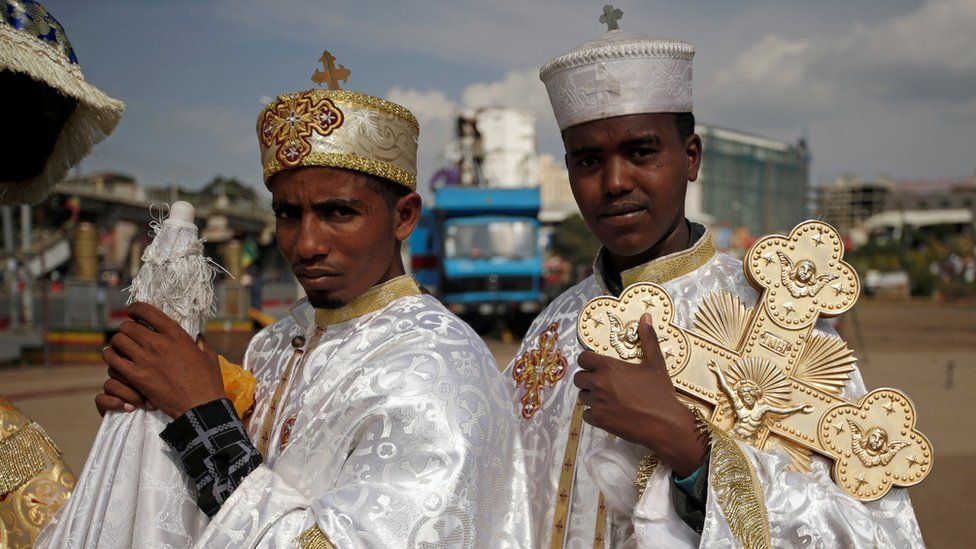 The Orthodox Christian festival commemorates the finding of the true cross in the 4th Century AD.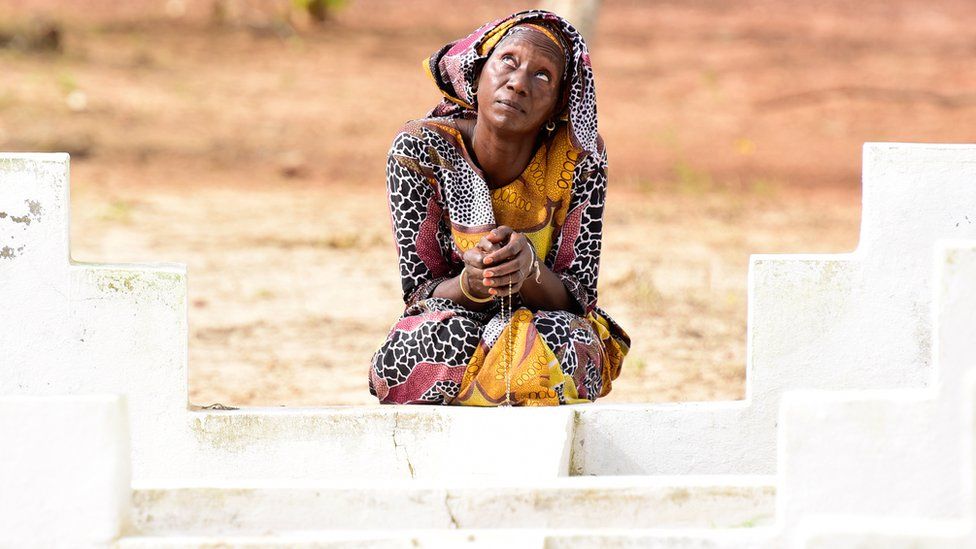 On the same day, a Senegalese woman kneels in front of a grave to mark the 15th anniversary of the sinking of the ferry, Joola.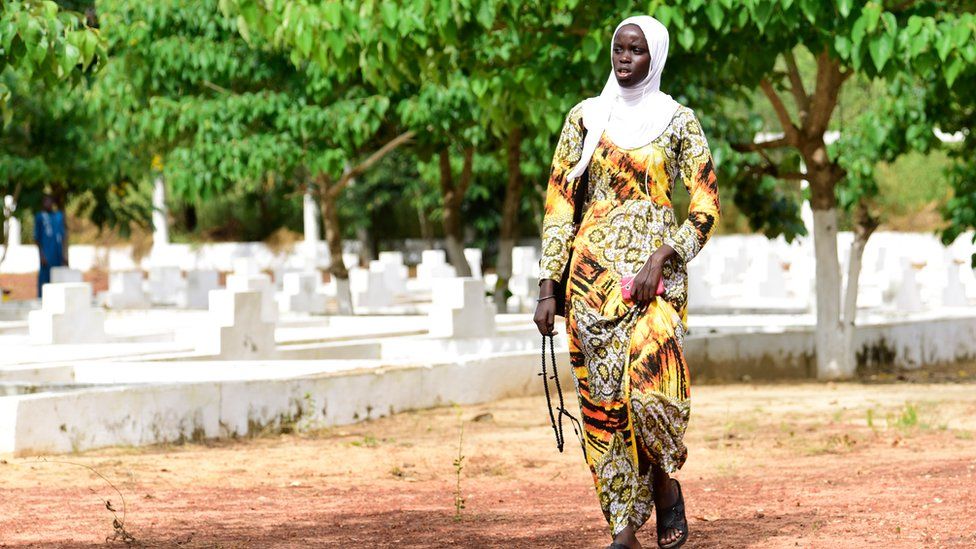 At least 1,800 people died when the ferry sank in 2002, more than the 1,563 people who died when the Titanic sank in 1912.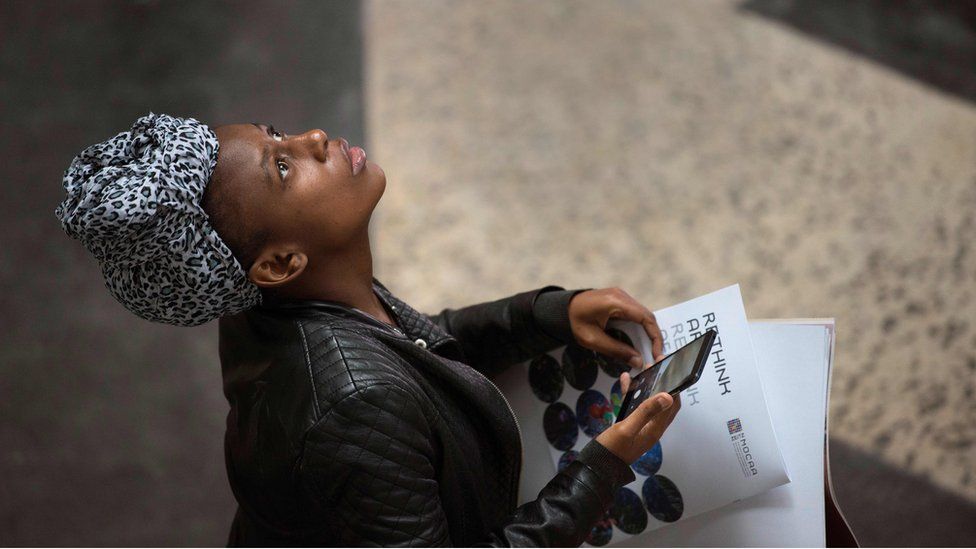 On Friday, a woman looks at an exhibit at the opening of Africa's biggest modern art gallery in South Africa's coastal city of Cape Town.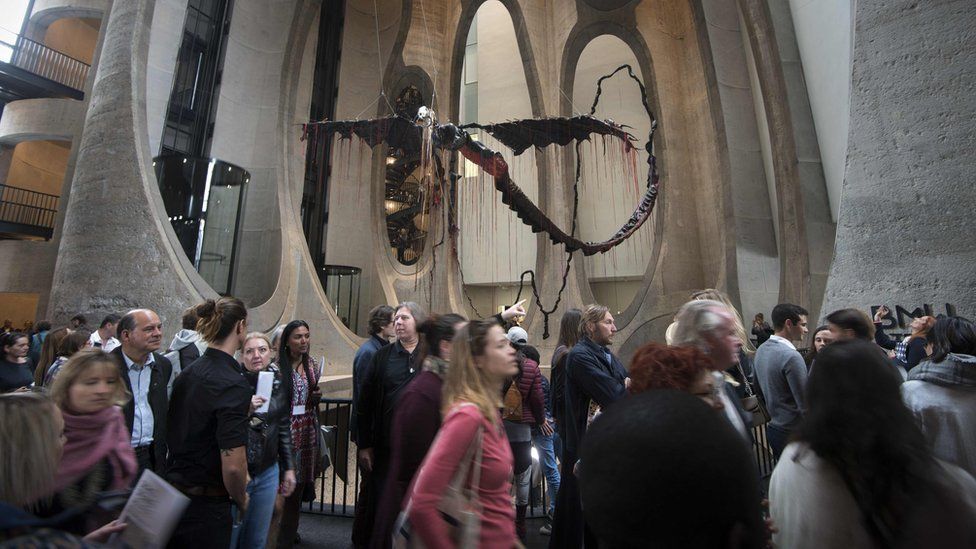 A sculpture by South African artist Nicholas Hlobo is on display at the Zeitz Museum of Contemporary African Art.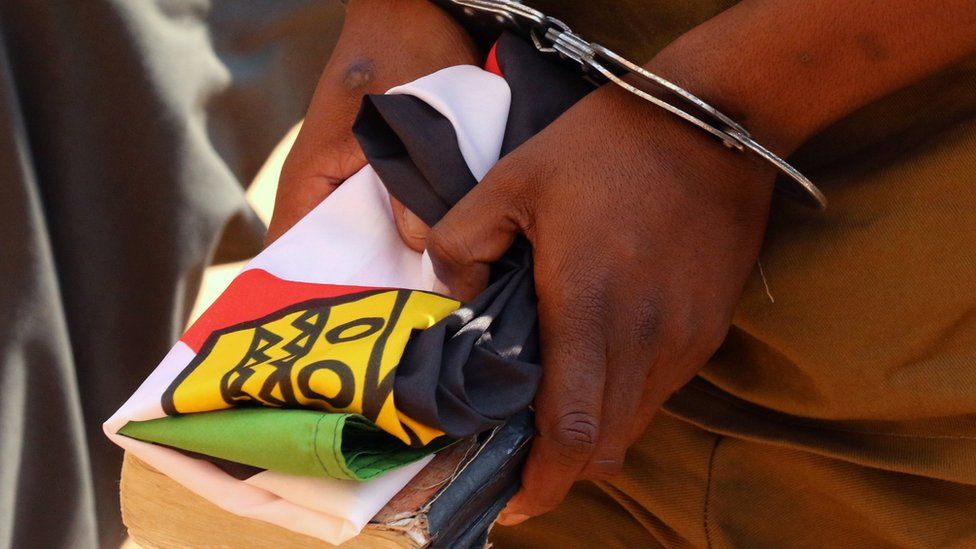 Zimbawean Pastor Evan Mawarire holds the national flag as he is escorted to the police cells in the capital, Harare, on Tuesday. Pastor Mawarire, who is the ounder of #ThisFlag movement, has been charged with subversion for criticising President Robert Mugabe's government and its handling of the economic crisis.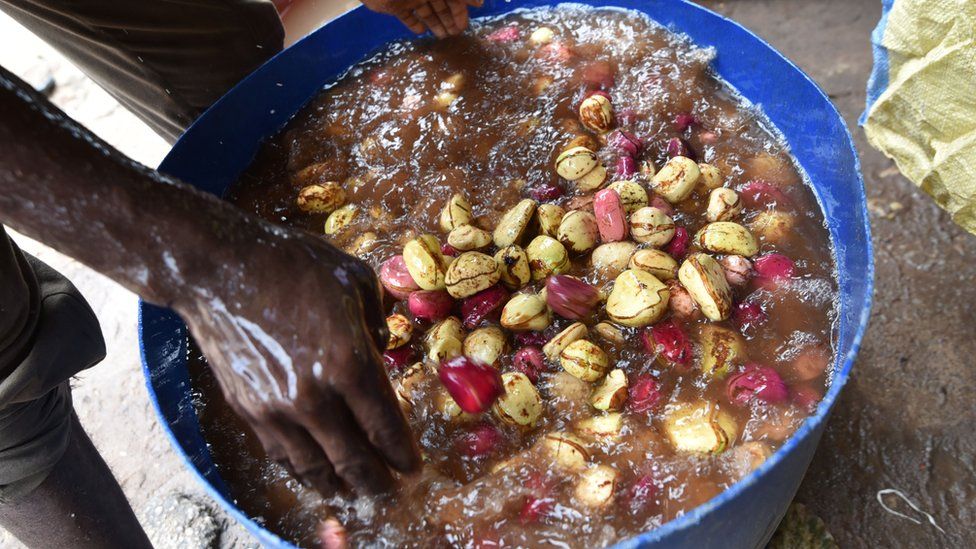 A man washes kola nuts on Monday in Ivory Coast's south-eastern Anyama city. Ivory Coast is the world's second-largest kola nut producer. Rich in caffeine, the bitter-tasting nut is chewed throughout West Africa.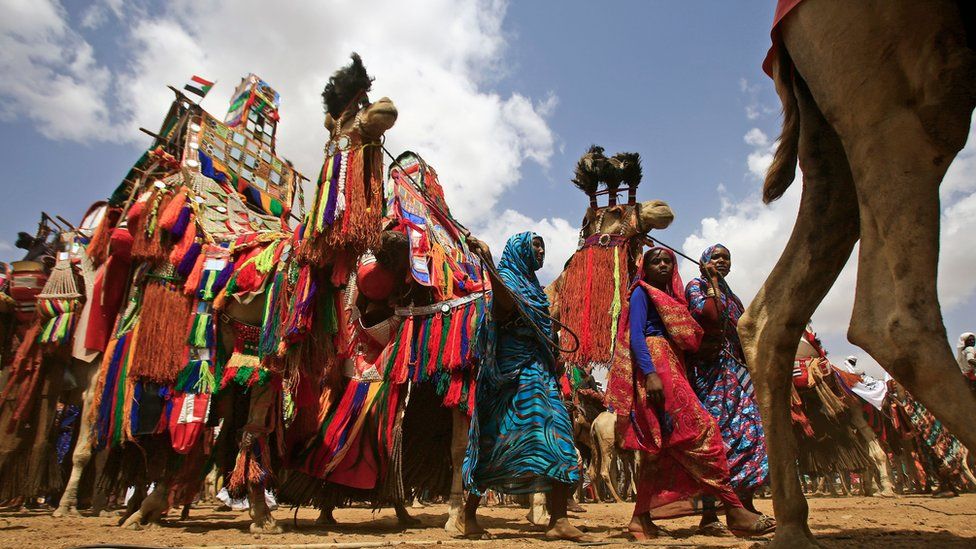 In Sudan, women walk by camels to receive President Omar al-Bashir on a visit to the headquarters of the Rapid Support Forces paramilitary group in Darfur.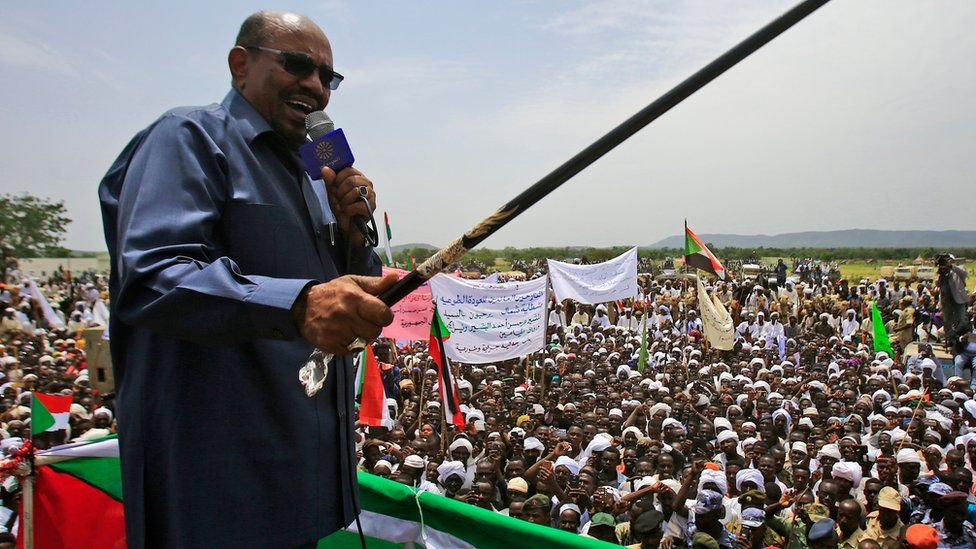 Mr Bashir's government relies on the force to fight rebels, and to guard Sudan's border with mostly lawless Libya.
Images courtesy of AFP, EPA, PA and Reuters